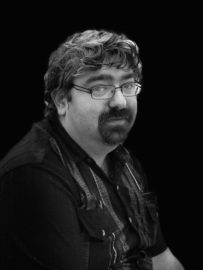 Romain Ferreres
PhD in Egyptology, Paul-Valéry Montpellier 3 University
labex
Born in 1990. Ph.D. Thesis defended in 2017 : Le "Nome de l'Oryx". Géographie et mythes de la XVIe province de Haute-Egypte (under the supervision of Prof. Fr. Servajean, ASM-ENIM).

Since November 2018, scientific collaborator within LabEx ARCHIMEDE, VÉgA technological program.
Bibliography
2020
« 'To all the Gods of Neferusy' », ZÄS 147, 2020, p. 164-170.
2017
« Le Domaine de Thot de Pa-Oudjy. Réalités d'un toponyme de la province de l'Oryx », in Ch. Cassier (éd.), Géographie et archéologie de la religion égyptienne. Espaces cultuels, pratiques locales, CENiM 17, 2017, p. 91-107.