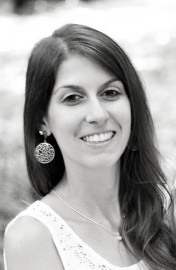 Laurie Rouvière
Administrative Coordinator of the VÉgA Project - PhD in Egyptology, Paul-Valéry Montpellier 3 University
labex
Born in 1988. PhD Thesis defended in 2015 : Les XVIIe et XVIIIe provinces de Haute-Égypte. Essai de géographie religieuse et d'histoire (under the supervision of Prof. Fr. Servajean, ASM-ENiM).
2011-2014 : Doctoral Contract, Paul-Valéry Montpellier 3 University.
Since February 2016, Scientific Collaborator in the LabEx ARCHIMEDE, VÉgA Technological Program.
Member of the University of Vienna Middle Egypt Project (dir. Prof. Chr. Köhler, University of Vienna).
Member of the ENiM journal editorial board.
Bibliography
2017
« Le culte des canidés dans la région de Hardaï/Cynopolis. Enquête épigraphique et archéologique », dans Ch. Cassier (éd.), Géographie et archéologie de la religion égyptienne. Espaces cultuels, pratiques locales, CENiM 17, 2017, p. 109-128.
2016
Records in the exhibition catalogue À l'école des scribes. Les écritures de l'Égypte ancienne, Lattes, Musée archéologique Henri Prades, 9 juillet 2016 – 2 janvier 2017, sous la direction de L. Bazin-Rizzo, A. Gasse et Fr. Servajean, CENiM 15, 2016, p. 116-117 (A.12), p. 125 (B.17), p. 126-127 (B.18).
« § 6. IIIe pylône », « § 8. IVe pylône » (avec S. Biston-Moulin) et « § 32. Chapelle Blanche », dans S. Biston-Moulin (éd.), Inventaire des monuments, objets, scènes et inscriptions des temples de Karnak, Montpellier, 9 juin 2016.
2013
« Bata, seigneur de Saka. Dieu bélier ou dieu taureau ? », ENiM 6, 2013, p. 139-158.
2010
« La Cour et sa limite avec le secteur des bassins : la Zone 6 », dans St. Mauné et al., Fouille archéologique programmée. Atelier de potiers gallo-romain de Dourbie et villa de Saint-Bézard (Aspiran, Hérault). Rapport final du programme annuel 2010, Lattes, décembre 2010, p. 108-113.